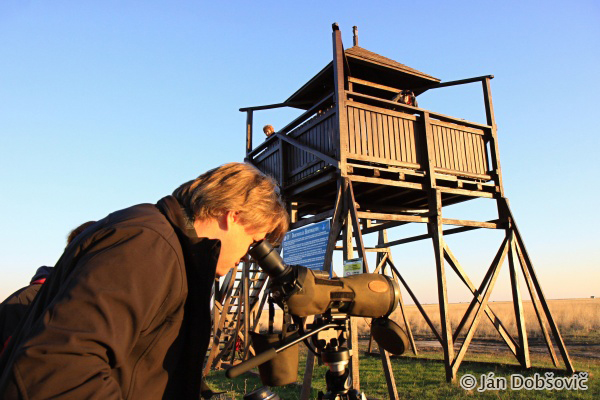 Soon after our arrival to the National Park we went to watch birds.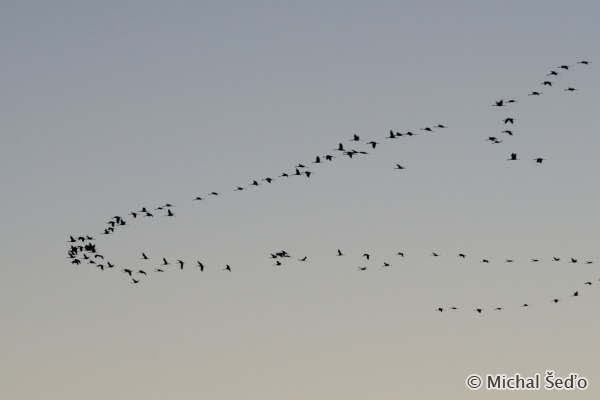 The less sunlight, the more cranes started to appear.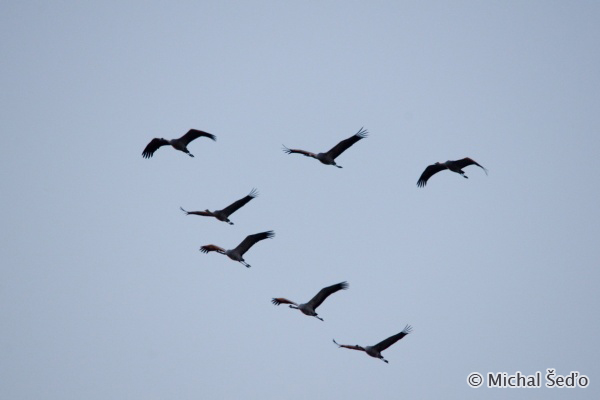 Some flocks flew very close above our heads.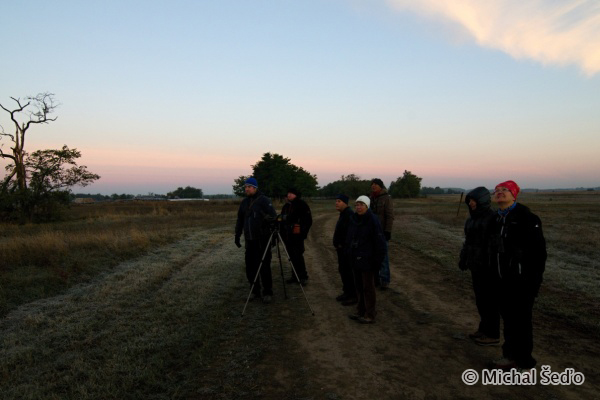 On the second day a few of us went for a chilly pre-breakfast birding walk.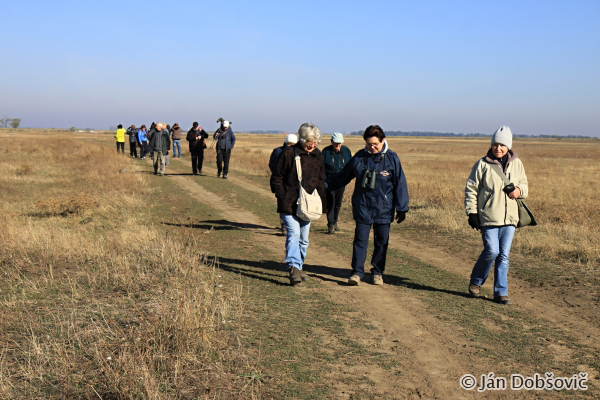 After breakfast we visited Kócs, one of three areas in the National Park accessible to public.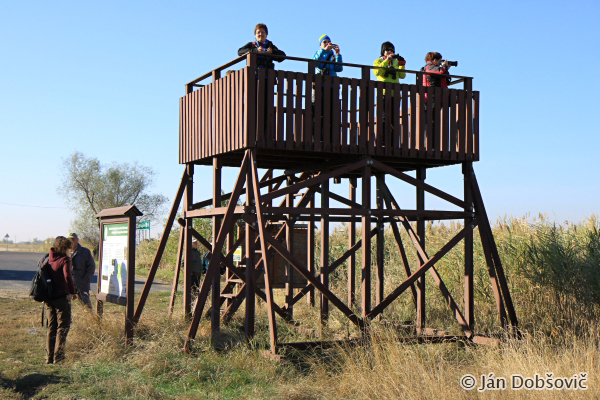 Many observation towers are available to visitors.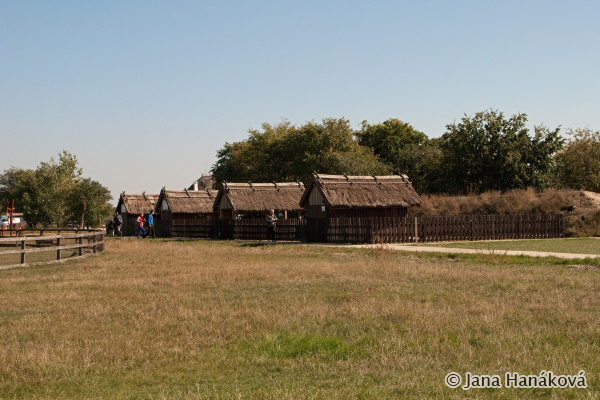 Afterwards we moved to local ZOO focused on local breeds of domestic animals.
Mangalitsa pigs basked in the midday sun.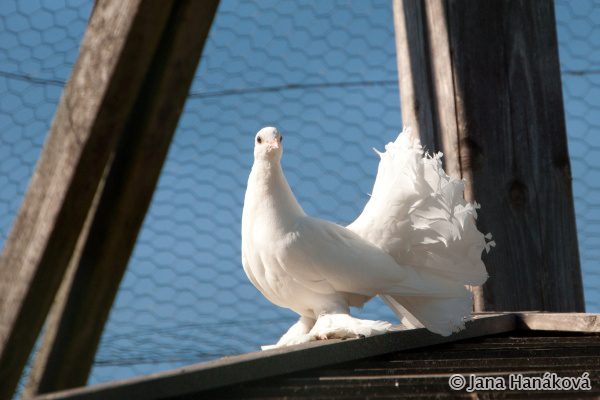 Visitors can admire also differently colored breeds of domestic pigeons.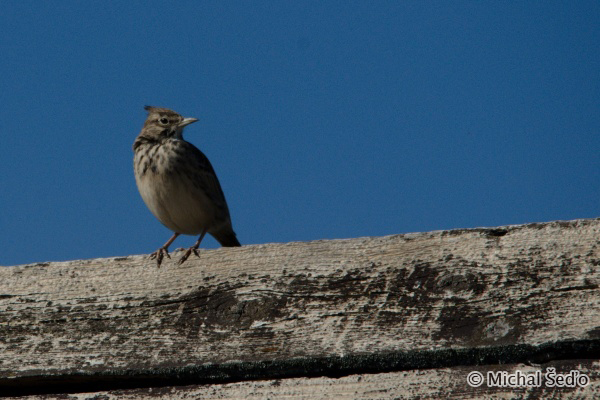 Besides animals bred in enclosures, you can spot many wild birds in the ZOO, which provide food and shelter to them. Here a Crested Lark (Galerida cristata).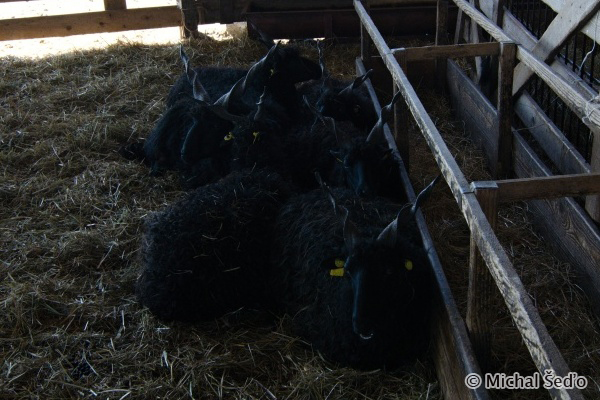 Black raszka sheep in dark stable somehow resemble a strange animal devils.
A rocker well in a background with a herd of Grey Cattle – a typical view of Hungarian puszta.
Bulls for sale waiting for auction.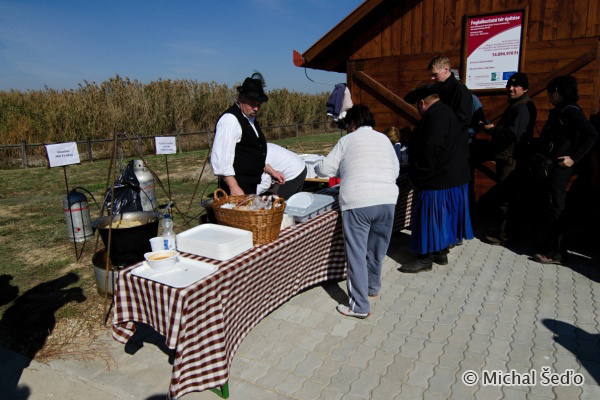 At auction we could taste typical dishes of puszta: goulash soup, meat of Hungarian Grey Cattle and slambuc – food created by shepherds, in the wilderness.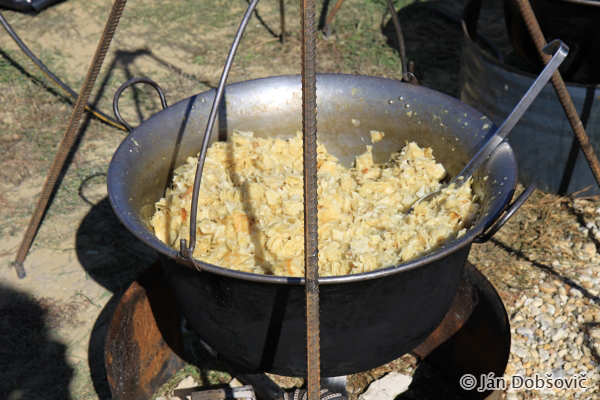 Slambuc is made of potatoes, pasta and bacon. The ingredients were put together to a huge kettle on the fire. While it slowly warmed up it had to be stirred repeatedly by a long iron spoon. Than the whole mass got roasted from all sides and got a golden-brown color. It is said it had to be turned 32-times till it is done.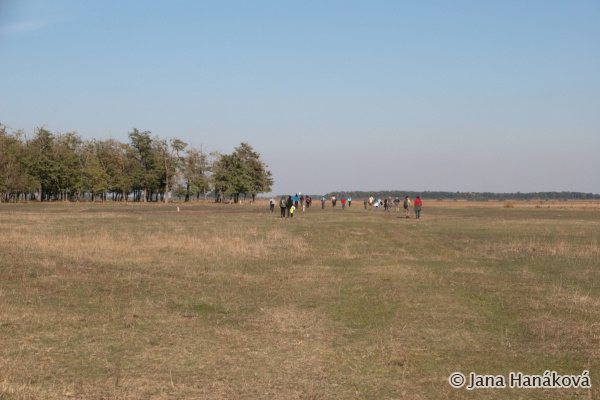 After lunch we went to puszta again. We visited a forest where Ropoks and Red-footed Falcons breed during summer months.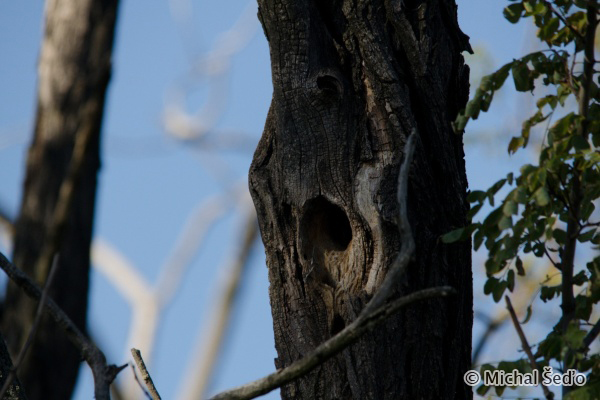 At this time we saw bats flying out from tree cavities.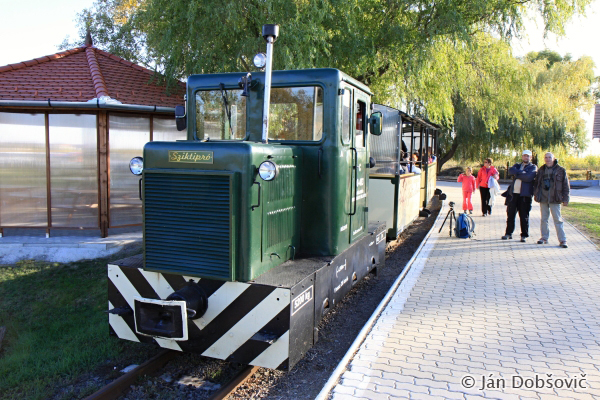 Soon after this little train took us to fishponds.
Even during the train ride a number of birds flew around, we saw also one Kingfisher (Alcedo atthis) and Marsh Harrier (Circus aeruginosus).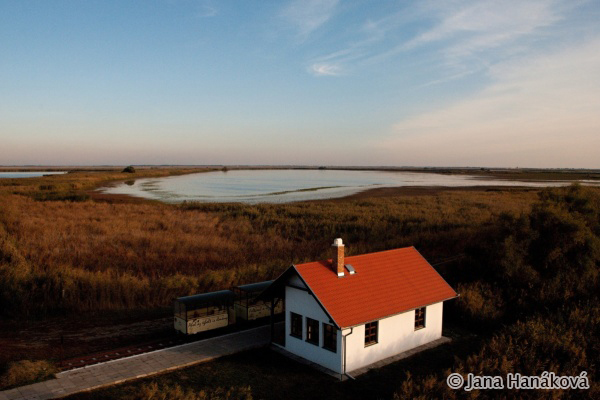 There is an excelent view on the surrounding lakes from the observation towers.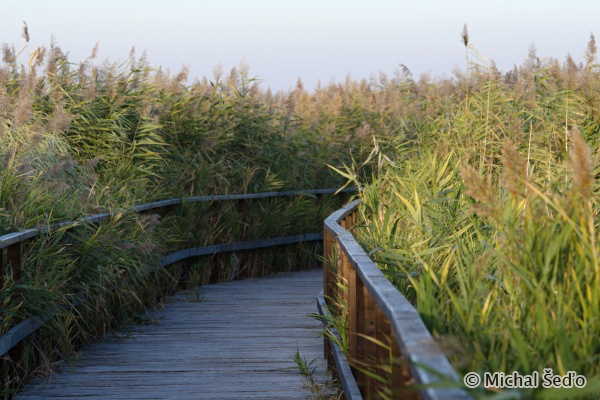 Wooden paths surrounded by reed lead to hides at the edge of fishponds.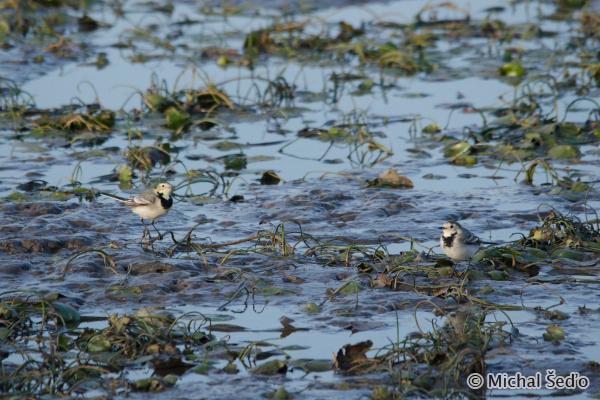 Besides other species we observed White Wagtails (Motacilla alba),
Bearded Reedlings (Panurus biarmicus)
and Water Rail (Rallus aquaticus).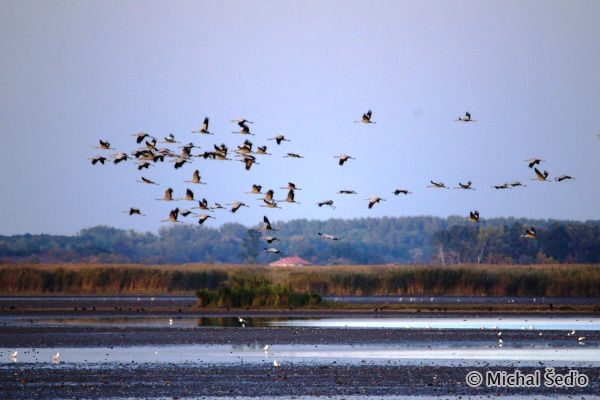 Than our attention turned to arriving cranes.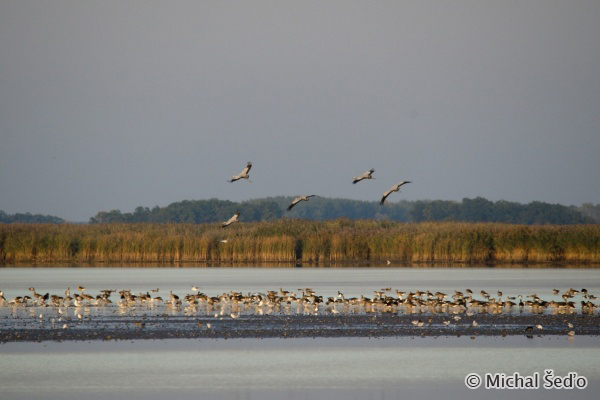 They moved above the water surface and started to land in groups.
In the morning we went to observe birds near the River Tisa.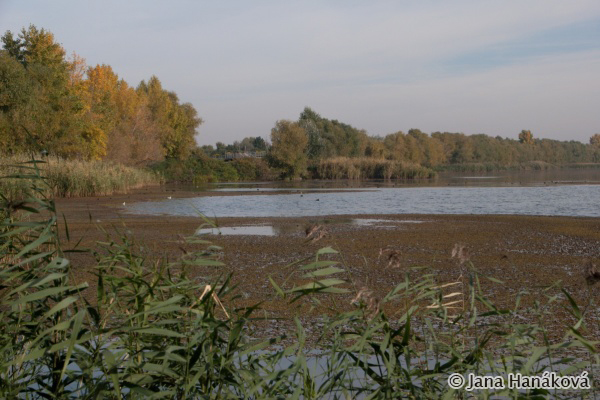 We observed Mallards, Coots, Gulls, Grebes and Cormorants.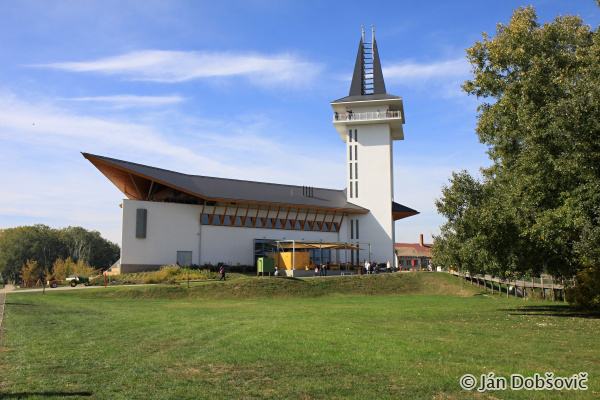 Our last stop was a modern ecocenter in Poroszló.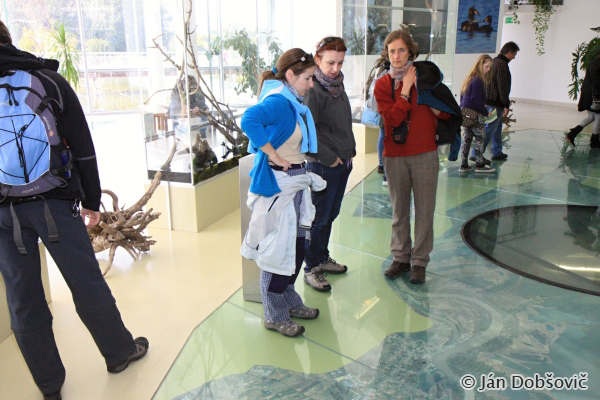 Ekocenter is focused on the River Tisza – its history, use, construction of artificial lakes, its surroundings and mainly on local fauna.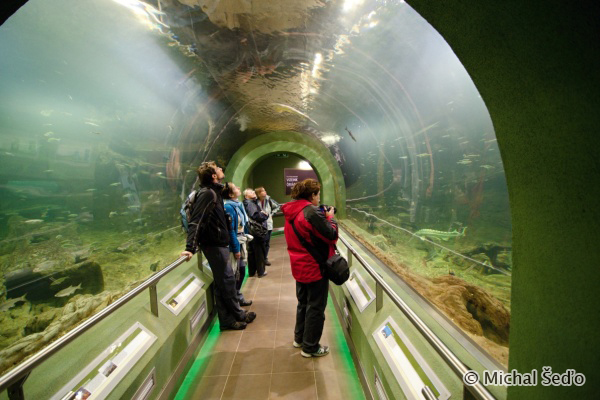 There are huge aquariums in the basement.
Only local fish are kept in tanks – such as this European Sturgeon (Huso huso), the biggest fresh-water fish in the world.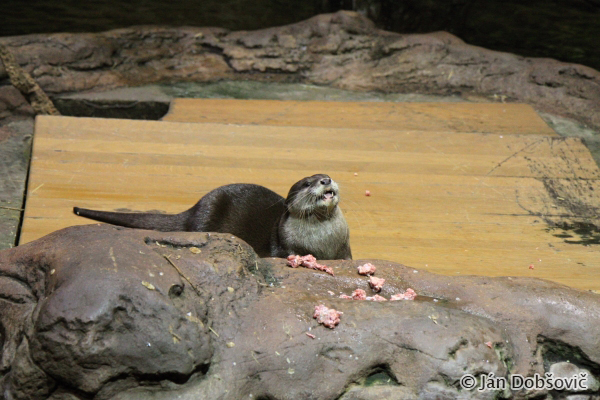 During our visit we also had the opportunity to watch the feeding of otters, an attraction for visitors.
Great Cormarants (Phalacrocorax carbo) fed on an outer pool in the ecocenter yard.
You can read more about our trip to the NAtional Park this year in our trip report here.
Trip reports and photoreports from previous years: trip report 2012, photoreport 2012, trip report 2011, photoreport 2011.
The autumnal trip to Hortobágy is in our offer also in the year 2014, planned during Friday – Sunday, October, 3 – 5. Follow our website for further details.